(EDIT 12/18/09: This is by far the most common keyword used to find my site so I figured I'd add the whole recipe so you don't have to click through.)
From
WAFB.com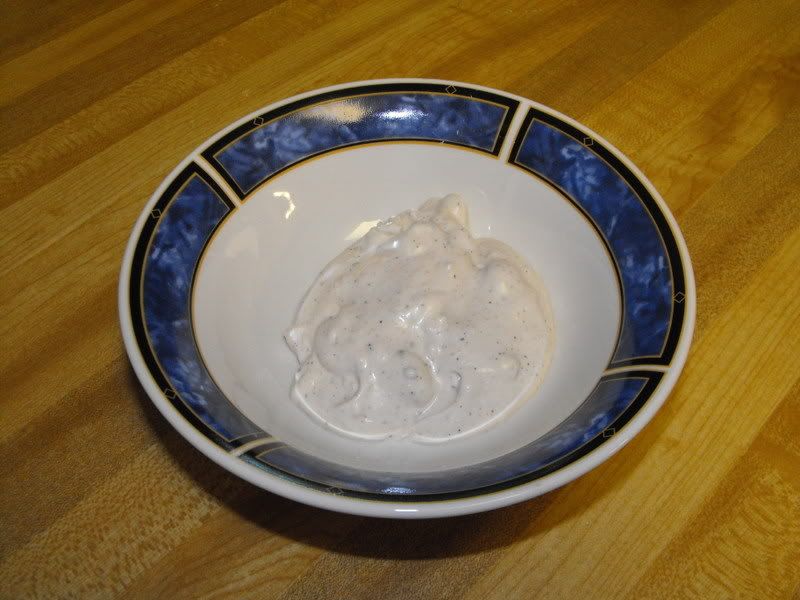 Ingredients:
1/2 cups mayonnaise
1/2 cups sour cream
2 oz Gorgonzola Cheese
1/8 tsp salt
1/2 tsp black pepper
1 tsp garlic, chopped
1/4 oz port wine
1/2 oz milk
Directions:
Combine all ingredients except the Gorgonzola in a mixing bowl. Mix thoroughly using a whisk. Add the Gorgonzola and blend well. Cover and refrigerate.
Comments:
I had mentioned
the wonderful discovery of the gorgonzola port dipping sauce at
The Melting Pot
and my quest for a rip-off recipe. It took me a little while, but I did find one. I was pumped. And when I found out that port was a lot cheaper than I expected I was even more pumped. I mixed up a batch of this sauce, boiled some red potatoes we bought from the same local farmer's market as the huge cucumbers, and went to town. Yum. Adam tried in on some steak he grilled up and he liked it as well.